Somewhere in Time (1986)
Tipo de álbum: Estudio
Tracklist original:
Lineup:
Bruce Dickinson – vocalista
Dave Murray – guitarra
Adrian Smith – guitarra
Steve Harris – bajo
Nicko McBrain – batería
Productor: Martin Birch
Ingeniero: Martin Birch
Grabación: Compass Point, Nassau y Wisseloord, Holanda
Fecha de lanzamiento: 29 de Junio de 1986.
Máximo en listas: 3

Singles
WASTED YEARS
6 Septiembre de 1986
Posición en listas: 18
Temas:
1. Wasted Years
2. Reach Out
3. Sheriff Of Huddersfield
4. Juanita
Videoclips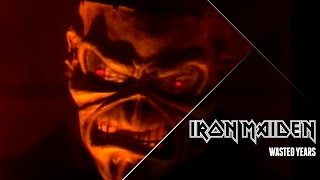 Wasted Years (1986)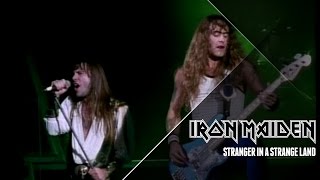 Stranger In A Strange Land (1986)
Ediciones.
Original: 1986
Reedición: 1995
Remasterizado: 1998
Replica de vinilo: 2000
Reedición 1995
Edición de dos discos, donde en el segundo disco aparecen cuatro "Bonus Tracks" aparecidas en los singles de este mismo álbum:
1. Reach Out (Colwell)
2. Sheriff Of Huddersfield (Iron Maiden '86)
3. That Girl (Barnett, Goldsworthy, Jupp)
4. Juanita (Barnacle, O'Neil)
Remasterización 1998:
Esta nueva edición fue producida por Simon Heyworth en los estudios Chop ´Em Out.
Contiene un Enhanced CD que trae fotos, biografías y dos videos, "Wasted Years" y "Stranger in a Stranger Land".