The Final Frontier (2010)
Tipo de álbum: Estudio
Tracklist:

Lineup:
Bruce Dickinson – vocalista
Dave Murray – guitarra
Adrian Smith – guitarra
Steve Harris – bajo
Janick Gers - guitarra
Nicko McBrain – batería
Productor: Kevin "Caveman" Shirley
Co-productor: Steve Harris
Ingeniero: Jared Kvitka.
Grabación: Compass Point, Nassau, Bahamas and The Cave, California.
Mezclas: The Cave, Malibu, California.
Fechas de producción: Enero, Febrero, Marzo, Abril de 2010
Fecha de lanzamiento: 16 de Agosto de 2010 y 17 de Agosto de 2010 en España.
Máximo en listas: Nº 1 en 21 países.

Singles (Promocionales)
THE FINAL FRONTIER
16 Agosto de 2010
Temas:
1. The Final Frontier
2. The Final Frontier (Videoclip - Director's Cut)
Videoclips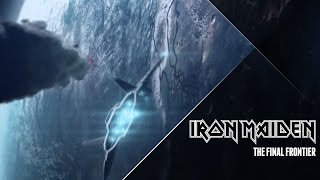 The Final Frontier (2010)
Curiosidad:
Hasta ahora es la primera vez que Iron Maiden no publica un single para venta en tiendas; los singles de este nuevo álbum se repartieron entre los medios de comunicación y programas de radio.
Ediciones:
Original: 2010
Edición especial caja metálica: 2010
Edición especial Vinilo Picture Disc: 2010
Edición especial en Grecia en Digipack con libreto A4 de 30 páginas: 2010